Are You Ready For Tailgating Season?!
We Have A New Offer & Sweepstakes, Just In Time For Football Season
We're all excited to get back to tailgating! And whether it's at the stadium or in your own backyard, it's all about the food and drink. Go to YourGrillGame.com form money-saving offers on Beef and Black Box® Premium Wines. While you're there, enter to win one of four grilling prize packs*. You'll also find videos and recipes. Touchdown!
*No purchase necessary to enter; see complete contest rules for details at YourGrillGame.com.
---










Thrill of the grill
Get Fired Up for Grilling!
Even though grilling season in California is pretty much year 'round, we still think about this time of year as the start of summer grilling. Check out Whitney Bond with our Top 10 Grilling Tips and get ready to go!
Pasture-to-plate
New California Local Beef Directory
If you're a California shopper interested in purchasing beef directly from
California's ranchers, our new California Local Beef Directory can help you
connect to California ranchers and beef producers who sell direct to consumers.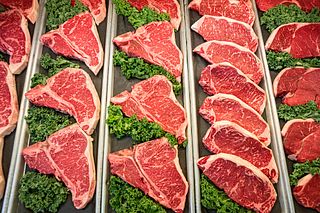 resources
Can't Find Your Favorite Cut?
We've got you covered! You can access this Beef Cut Substitutions Chart for simple steps to see what other beef cuts you can substitute in your recipe. Just click here for the chart and follow these simple steps:
1. What Beef cut does the recipe call for? Find that cut on the chart.

2. What type of recipe is it? (Kabob, salad, stir-fry...)

3. Use the guide to find a Beef cut in the same recipe type category.

4. Once you've ID'd your Beef cut substitute make sure to use the same quantity of Beef in pounds or ounces called for by the recipe.
store, defrost, prepare
Beef Safety At Home
With more time at home, consumers can confidently reach for beef as a reliable staple to nourish themselves and their families.
To ensure you're armed with the information you need to have the best eating experience with beef, the Beef Checkoff has some quick tips on how to safely handle and prepare beef when cooking at home.
_______________________________
_______________________________
safety in the beef lifecycle
Beef Safety From the Farm To Your Fork
Everyone plays an important role in beef safety--from the cattle ranchers and beef producers who continually invest in and learn from beef safety research studies to the various government entities that are responsible for enacting and overseeing food safety regulation and inspections. Even you--when you select, purchase and prepare beef--play a vital role in maintaining beef safety standards when it comes to proper food handling and cooking practices.
Find out more about the essential function that safety plays across the beef lifecycle journey from the pasture to your plate.